724 Views 0 People Like This
Print
Coalition cuts are making life tough for mothers Posted by Emma
From The Observer
July 31, 2011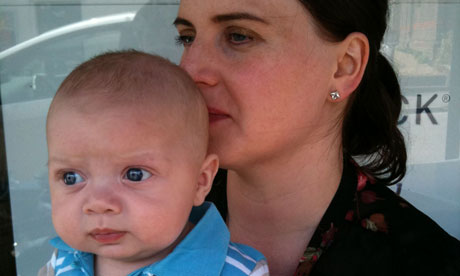 The notion that maternity leave should be abolished is easy to dismiss as a ludicrous piece of "blue sky" thinking by one of the prime minister's inner circle of trusted advisers. Steve Hilton,
David Cameron's director of strategy, is known for thinking the unthinkable. Portrayed as a maverick who wanders around No 10 in his socks, he is said to have nine mad ideas for every good one. A spoof website, The Steve Hilton Policy Generator, throws up suggestions such as "Return to VHS to abolish online piracy … just to see what happens" or "Make children sweep chimneys to make things more fun".
No need to worry, then. "He comes out with this stuff all the time," one senior Whitehall source said after news of the idea emerged last week. "He is madder than any of the caricatures around."
But what then of the government's cuts to childcare provision, Sure Start services and working tax credits? And what are women to make of recent research from the Fawcett Society, the gender equality group, which found those hardest hit by the triple whammy of cuts to jobs, benefits and services were single mothers?
Despite all the talk of family-friendly policies, and Cameron and Nick Clegg insisting on taking paternity leave and doing the school run, perhaps Hilton's remarks are just further proof of the Conservatives' blind spot when it comes to motherhood.
Have you been affected by the recent cuts? iMama.tv expert Becky Goddard-Hill has some great tips on how to save AND make money to supplement your income. In our video she talks about the importance of budgeting when you find out you are pregnant.
Tell us how you have been affected by cuts in our discussion of the day...
See more
Options